Get The Best Of Both Worlds With Yogalates
Do you love Yoga and Pilates, but wish you could reap the benefits of both in a single workout?
With BodybyBarre's Yogalates program, you can combine the strength of Pilates and the flexibility of Yoga, making this the ultimate total-body workout.
Interested in getting started? Simply fill out the short form on your screen to learn more!

Why Yogalates in Venice?
Yogalates is a fusion of Yoga poses combined with Pilates movements to stretch and strengthen all muscle groups, while supporting and toning your deep core muscles.
This means you will:
Build lean muscle


Increase flexibility

Shred body fat

Feel amazing!

This dynamic class is appropriate for all levels of ability and ages, from beginners to those with years of experience. Each pose is taught using modifications and challenges so everyone has options to control the intensity of their workout.
In each class, you are encouraged to work with your body awareness and breath so your practice is satisfying and safe.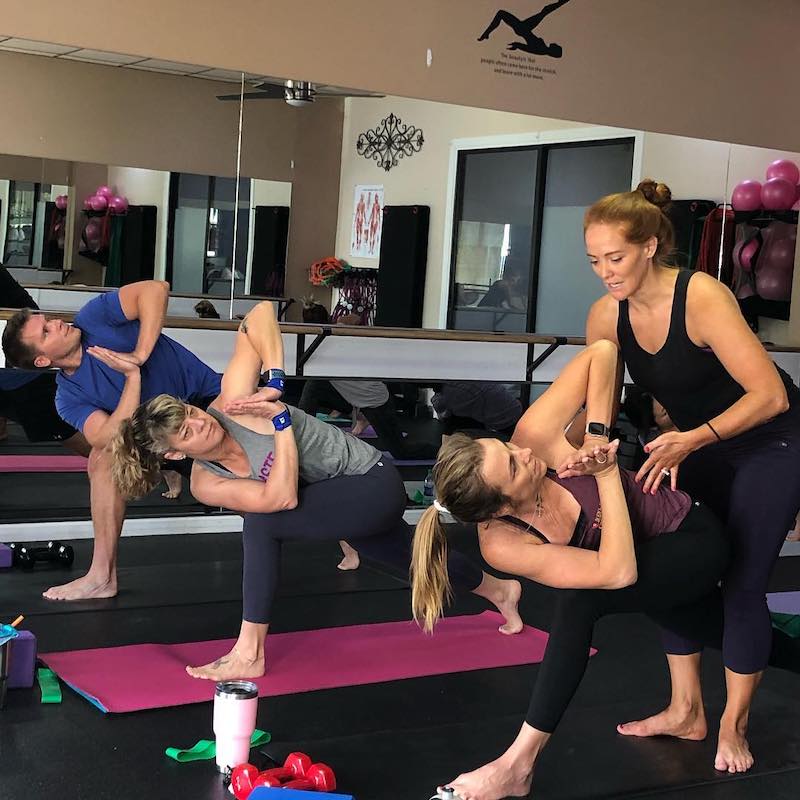 What Makes Yogalates Unique?
Yoga is an ancient practice that focuses on the union of body, breath, and mind. Pilates is a relatively new exercise technique that focuses on toning and core strengthening.

When you combine the two, that combination helps you achieve a toned, strong, healthy body and a stress-free mind.
In each 1-hour class, you will:
Improve mindfulness

Enhance posture
Perfect breathing techniques
Achieve peak relaxation
And so much more
Put Your Health and Fitness First at BodybyBarre
Take the first step towards achieving your goals with our Yogalates classes in Venice. We're proud to support individuals of all ages and ability levels.
And, don't worry if you don't have a mat, you can use ours or bring your own!
Fill out the short form on your screen to get started!