Get On The Fast-Track To Reaching Your Fitness Goals With Personal Training
Sometimes we just need individual attention to help us reach our goals.
That's why B Fitness and Smoothies is pleased to add personal training to our menu of health and fitness offerings. Unlike personal training sessions in big-box gyms, we offer a private, comfortable setting, without the distractions.
We also use innovative equipment, including TRX and band training, that produces better results without the risks that come from traditional weight machines.
And, while Florida does not require certification for personal trainers, our trainers are certified by the prestigious non-profit American Council on Exercise. We're proud to service the communities of Venice, Englewood, North Port, and Sarasota!
Join us in Venice today or fill out the short form on your screen to learn more!
How Does Our Personal Training Program Work?
Step one is to complete a comprehensive assessment of your current health and fitness. From current lifestyle habits, body composition, posture, and everything in between - we measure a variety of factors to build a clear path towards success.
Step two is when things get fun: once your personalized training program has been expertly crafted to address your priorities, you can dedicate yourself towards developing your best self. Your coach will cheer you on and hold you accountable every step of the way!
If you've never considered personal training or are on the fence about whether it is for you, the American Council on Exercise cites five reasons why working with a "qualified personal trainer could be the best move you'll ever make toward achieving better health and fitness."
1. Motivation: It's hard to skip your workout after you have paid for a personal training session.
2. Achieve your goals: Trainers know the best exercises to target the areas where you most want results.
3. You'll do more than you thought you could: Trainers challenge you and build on your progressions on ways you might not do on your own, which leads to faster progress.
4. Better technique: Having someone guide you through the proper way to do each exercise increases confidence and performance.
5. Build a foundation to take with you the rest of your life: The exercises and training programs you do with a personal trainer can provide a template for your workouts long after you the training sessions are completed. You'll feel more confident in classes and when working out by yourself.
Setting You Up For Success In All Aspects Of Life
You may have taken on a fitness program or two before, but there's a reason you're looking for something new.
With a lot of programs out there, you can feel overworked and restricted.
We understand the importance of balance in order to maintain sustainable fitness and lifestyle changes.
From day one, you'll receive the tools necessary to change your life for the better. No more extreme fads or boring, repetitive workouts. We know what works is what you'll stick with long-term.
We're helping people of all ages and abilities to experience:
Sustained fat loss
Increased muscle mass and functional strength
Stronger cardiovascular endurance
Lifelong nutrition and lifestyle habits
Incredible self-confidence
and so much more!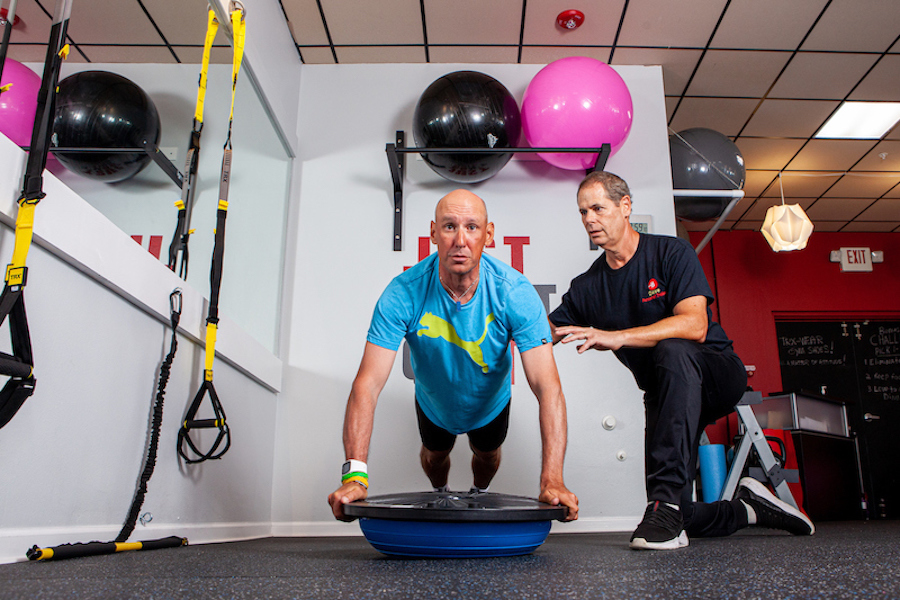 Take The First Step Today! Join Us In Venice For The Best Personal Training Around!
If you're ready to revolutionize the way you train, look no further. Our team at B Fitness and Smoothies is helping people from all walks of life to find lasting success. We hope you're next!
Just fill out the short form on your screen to get started or to learn more about all that we have to offer!