Give the gift of health to South County's finest fitness studio.
Purchase and print gift certificate or stop by and pick one up wrapped in a swag bag and ready to give!
- $299 (save $200)
Make your better half even better in 2020.
6 personal training sessions for couples in a private environment
PLUS 6 classes of your choice- barre, yoga, or TRX.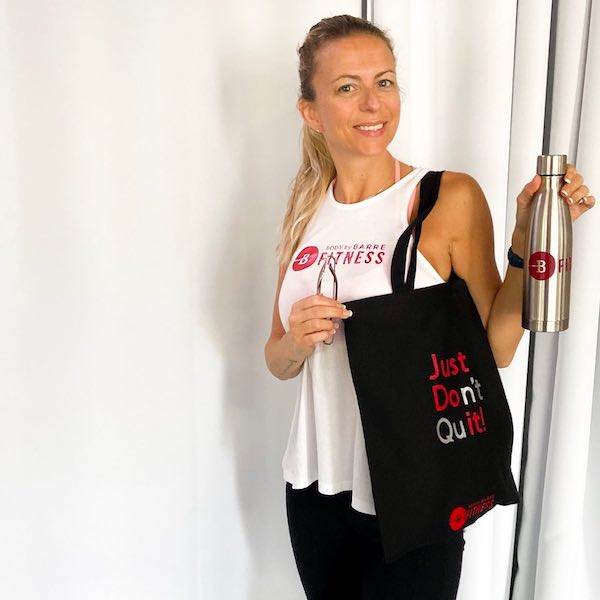 Client Ann Marie Kennedy bought a Get Fit package for herself!
- $169 (save $100)
1 month of unlimited barre and yoga classes
PLUS 4 TRX classes
PLUS 1 personal training session.
Swag bag with workout essentials - studio socks, logo shirt, and water bottle.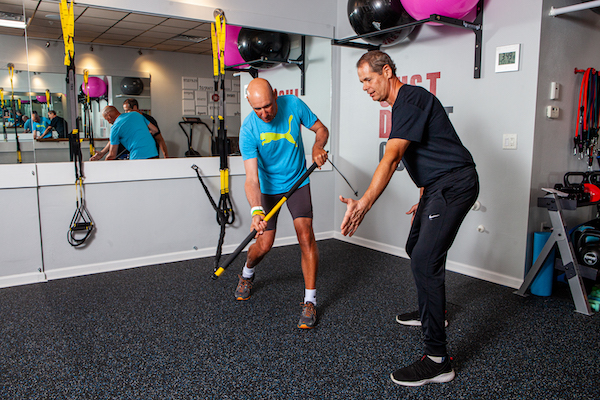 ACE certified trainer David Hackett uses a cutting edge RIP Trainer as part of golf fitness training.
- $249 (save $120)
Add power and fluidity to your loved one's golf game
6 personal training sessions focused on building swing speed, core strength, flexibility, and reducing aches and pains.
These individual golf-focused training sessions are sure to boost performance.